Widgets
Widgets are sections on the Home Page that give you fast access to information and often used features in Intelligent Capture. Your Home Page can be customized with widgets that are useful to you.
Any user that is assigned to a role with the Manage Home Page Tabs permission can access the Home Page and add tabs and widgets.
On the Home Page, you can do the following:
Add a widget
Select the Home Page tab you want to add a widget to.
Click Edit.

Click Add Widgets.

Select the widget(s) you want to add to the Home Page tab, then click Add. The following widgets are available:

You can search for a specific widget by entering the widget name in the Search Item box. The list of widgets will be filtered as you type.

Click Save.
Move an existing widget
To move a widget to another location on the Home Page, hover over the grab handle in the upper left-hand corner of the widget. The cursor will change to a move cursor. Move the widget to an open location on the Home Page using a drag-and-drop operation.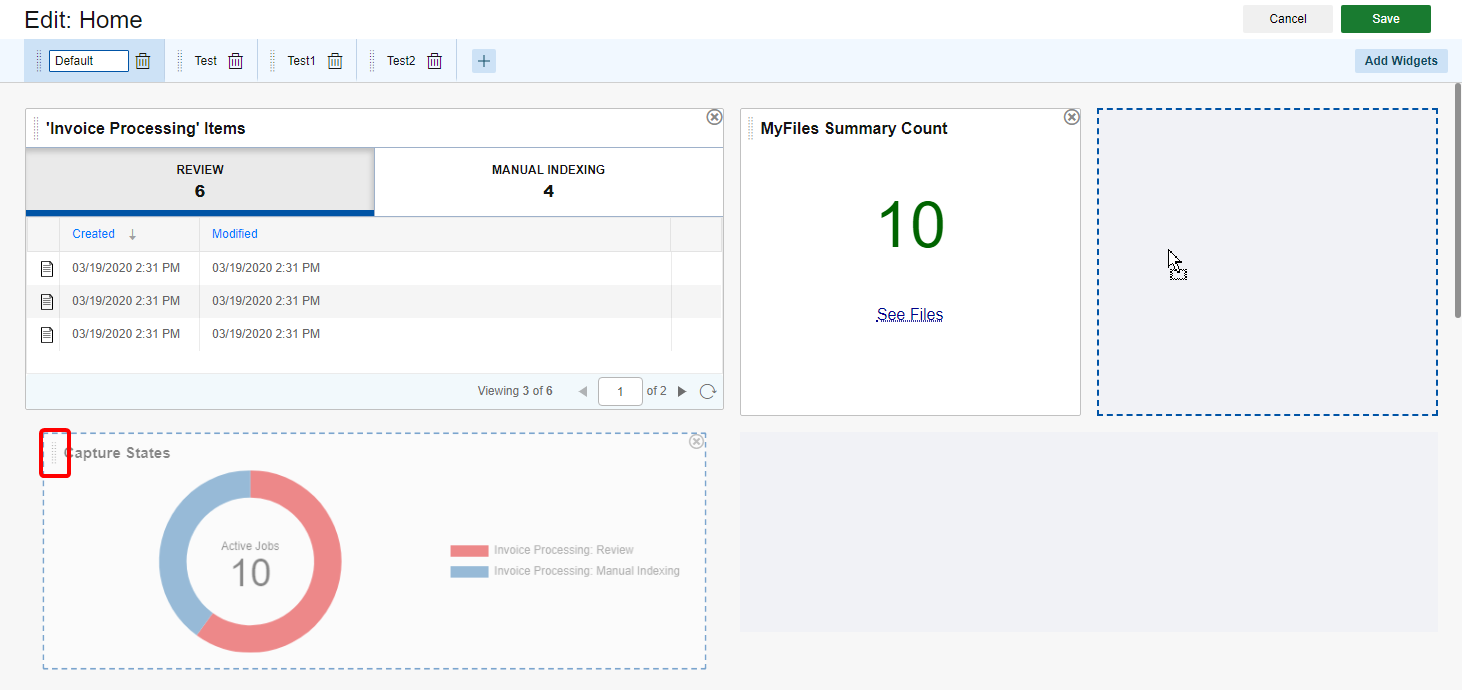 Resize a widget
Widgets containing lists can be resized vertically to display more or less items.
Hover your mouse over the bottom edge of the widget that you want to resize until the cursor changes to a double arrow.

Click and drag the bottom edge to the desired size.
Remove a widget
Click Remove Widget from Tab in the upper right-hand corner of the widget that you want to remove from the Home Page.